Error : Failed to retrieve data for this request
Cuando se utiliza
Microsoft SQL Server Management Studio
, puede ocurrir un error de conexion :
failed to retrieve data for this request. (microsoft.sqlserver.management.sdk.sfc)
O como se aprecia en la imagen :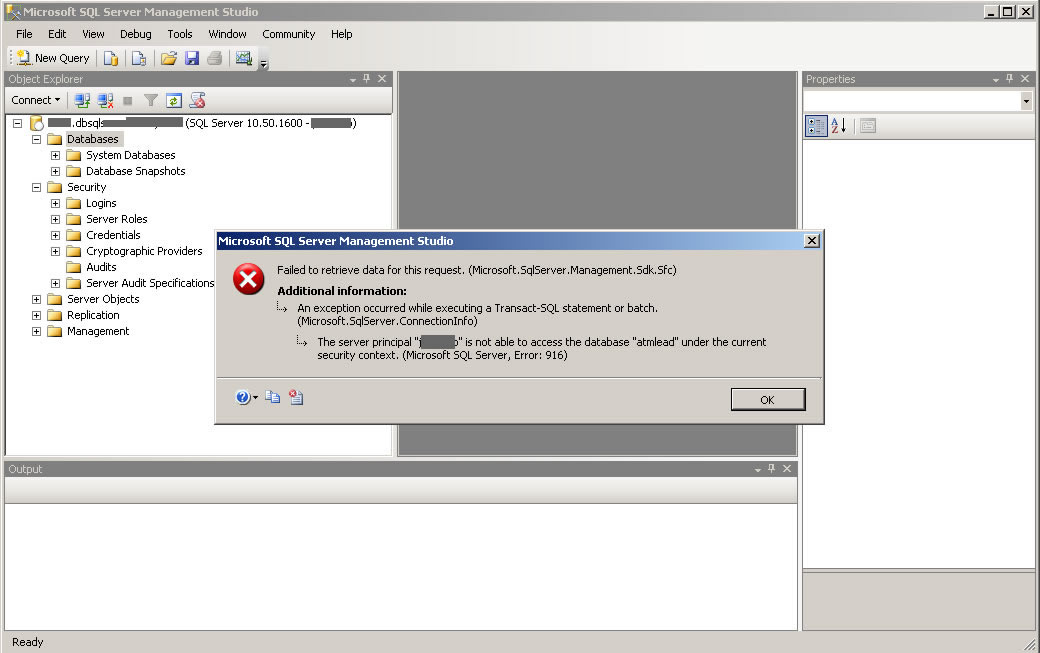 Seguir los siguientes pasos para solucionarlo :
1.Close the error message.

2.Press F7 to open the Object Explorer Details pane.

3.Right-click the column headers, and make sure that only the following columns are selected:
•Name
•Date Created
•Policy Health
•Owner

4.Right-click the Databases node, and then click Refresh.
Más informacion en :
https://support.microsoft.com/en-us/kb/956179